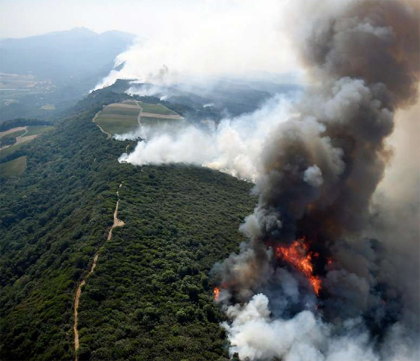 On Sunday night, a fire got out of control somewhere north of the Bay. Seasonally dry conditions had left the area like a tinderbox. So when whipping winds of up to 70 mph hit the initial flames, they spread, well, like wildfire. Tragically, the blaze has now prompted the evacuation of 20,000 people, burned over 1,500 homes, incinerated 73,000 acres and left 11 people dead.
Santa Rosa in Sonoma has been hit particularly hard. The flames have also jumped to Napa and Mendocino counties.
The NYT has some shocking photos from before and after. SFgate has coverage too–the video with the homes crackling as they burn really pulls on the heart strings. And this video driving down a street after the Tubbs fire is haunting. And these photos…Esther Mobley of the SF Chronicle has been tweeting tons of updates.
The vintage 2017 may be tough in many parts of the wine world, but this is by far the worst.